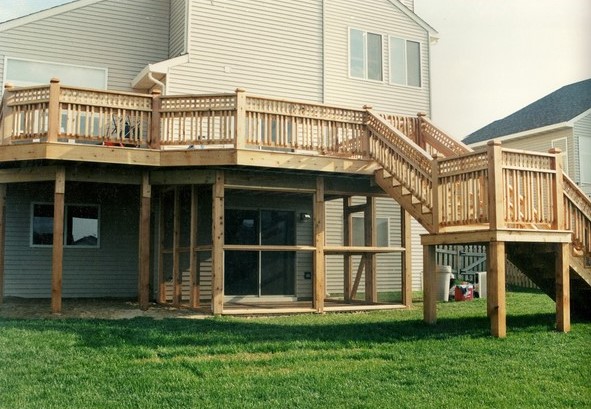 Despondently, the COVID-19 pandemic has brought things across the globe to a screeching halt. This is especially true in Illinois, where we are under travel restrictions and the governor has issued a stay-at-home order through at least April 30th.
As difficult as these times are, they do provide an opportunity to catch up home improvement projects. At the very least, you can start doing the legwork on bigger undertakings, such as adding a deck to your property or redoing the deck you currently have. If you're looking for professional help, please note we are still meeting with customers concerning their deck projects. All the meetings we have scheduled have taken place outdoors, and we are following all of the suggested guidelines from the CDC and the World Health Organization, including keeping a safe distance of at least 6 feet between our workers and customers.
Even if you're not planning on redoing or adding a deck to your home right away as you wait out these crazy days, taking the time to start the groundwork and planning of such an undertaking will surely help jumpstart things when you're ready to complete the work. Getting the legwork out of the way while you have extra time will help expedite the process when you're ready to install a deck or upgrade the one you currently have.
How Brad F. Beller Can Help You With Deck Construction
If your deck is starting to age and show wear and tear, resurfacing your deck could be ideal. We will take the time to check the substructure of your deck and check out what condition it's in; if it's in sound structural condition, we can resurface it and give it a brand new makeover, saving you thousands of dollars in the process. If the structure itself is sound, but the steps and railings need updating, we can remove and replace it with maintenance free material, such as AZEK, a composite material that looks great and requires little work on your end.
Of course, if you need to rebuild your deck because the substructure is rotted or you are starting from scratch, we can tear it down and build it with essentially maintenance free material that will last for years to come, and help increase the resale value of your home.
For more information about how we can help you with your deck project during these trying times, call us at 847.772.4455.