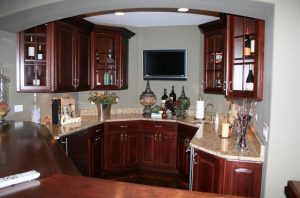 Do you have an unfinished basement in your home? If so, you could be missing out on a major opportunity if you don't refinish it. By calling on a contractor to finish your basement, you can instantly give your family more usable space. There are many other benefits that come along with doing it as well; check out a few of them below.
Increases the value of your home
When you take the time to refinish your home's basement, you automatically increase the value of it. Even if you just do a basic remodeling job, a finished basement is nearly always more desirable to homebuyers than an unfinished one.
Makes it easier to resell your home later
Speaking of selling your home, you might not be thinking about doing it right now, but it might not be long before you're looking to pick up and leave. When that day comes, you'll be able to use your finished basement as one of the best selling features of your home. It'll dramatically increase the square footage of your home in most cases and appeal to buyers who are looking for a finished basement.
Allows you to add whatever you want to your home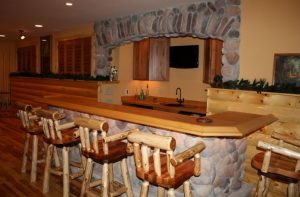 When you finish the basement in a home, you can turn it into just about anything you want. The options are near limitless! Have you always dreamed about having a huge man cave? A basement gives you the chance to build it. Do you want to add an extra bedroom or bathroom to your home? There's a good chance you have room for it in the basement. Do your kids need a play area that'll keep their toys contained? The basement is the answer to your prayers. Basements are a blank canvas that you can fill with just about anything.
If you decide you want to refinish your home's basement, let Brad F. Beller Construction get the job done. We can transform the look and feel of your basement and give your family the space it wants. Call 815-455-8051 today to hear about our basement finishing and remodeling services.