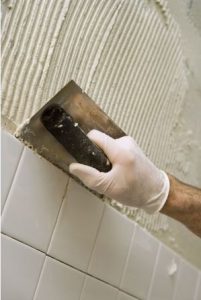 Is one of the bathrooms in your home outdated and not functional enough for you and your family? Remodeling it is a great way to bring it up to speed and to make it work better for everyone who uses it. You will enjoy the way that your remodeled bathroom looks once it's done and you will find that it's more enjoyable to use when it's fully functional for everyone. Here are some other reasons to consider doing a bathroom remodel right now.
It will allow you to make better use of the space.
Whether you have a large bathroom or a tiny bathroom, doing a remodel is a great way to find a better way to use the space that you have. At the moment, you might very well be wasting a lot of space because of the way your shower, toilet, and vanity are laid out. By coming up with a better design, you can use all of the space you have available to you in the best way possible.
It will allow you to install more efficient devices.
If it's been awhile since you've updated your bathroom, you probably have a shower, toilet, and sink that waste a lot of water. During a bathroom remodel, you can change this by installing fixtures that will cut down on the amount of water that you use. You can also install more energy efficient lighting in your bathroom as well.
It will add value to your home.
As long as you find ways to improve upon your current bathroom, you will likely improve the value of your home when you do a remodel. This is especially true if you make a bathroom bigger or if you find a way to turn a 1/2 bathroom into a full one. By working with a trusted contractor, you can make changes that will benefit your bottom line.
At Brad F Beller Construction, we specialize in helping homeowners complete bathroom remodel projects. Call us at 815-455-8051 today to schedule a remodeling consultation with us.